Nakheel Partners began construction on the island in 2001, in collaboration with the Dutch companies van Oord and Boskalis. The landmark project is 6.5 km into Arabian Gulf and is surrounded by an 11 km long crescent breakwater built using approximately 7 million tons of sand and rock. 

Palm Jumeirah is known as the eighth wonder of the world, and is most famous for Atlantis; spread over 46-hectares, it is one of the world's most visited attractions. The area is popular with residents  and tourists alike for its high-end apartments and hotels.
Living in Palm Jumeirah
Palm Jumeirah is popular for its ultra-luxury living facilities consisting of villas, apartments, and townhouses. Since it is an island,most properties here experience the advantages of beachfront living. Many of the villas have a private beach, and the apartments have access to dedicated secluded beaches.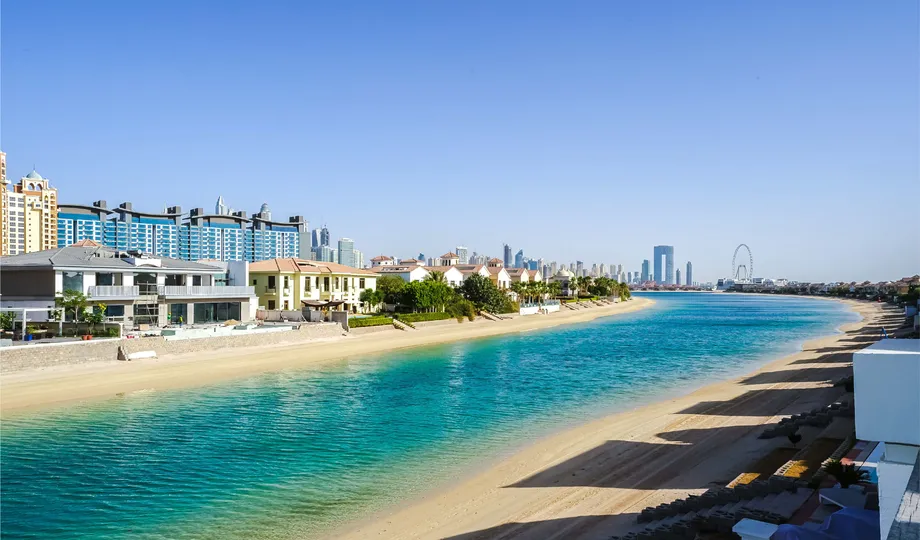 Living Options in Palm Jumeirah
Palm Jumeirah offers a peaceful and relaxing lifestyle away from urban areas. Buyers or renters get to pick the highest quality apartments or villas, in furnished or unfurnished versions. Designed with regal interiors,  every home has access to world-class amenities like swimming pools, community clubs, gyms, etc.
Things to do in Palm Jumeirah
Palm Jumeirah is where you will find some of the world's most luxurious hotels like Atlantis, the Palm Dubai, Jumeirah Zabeel Saray, Sofitel, and many other popular hotel chains. 
The destination has some of the best water parks globally, like the Aquaventure Waterpark, The Sea Lion Point, Dolphin Bay, and The Lost Chamber Aquarium. Residents can also go for a walk at beachside walkways and public parks like the famous Ittihad Park.
While Palm Jumeirah is an island it has all the top-notch facilities of the city like hospitals, clinics, and nurses. The area is home to popular junior schools like the Redwood Montessori and Asya's Nursery. Residents can shop at the world's best supermarket chains like Spinney's and Waitrose and at the Nakheel Mall. They can also enjoy the entertainment facilities in the mall including cinema and facilities for family-friendly, fun activities. 
As far as transport is concerned, one can travel to the Palm on the Monorail that goes along its trunk. The Palm is also well connected by bus, waterbus and taxi.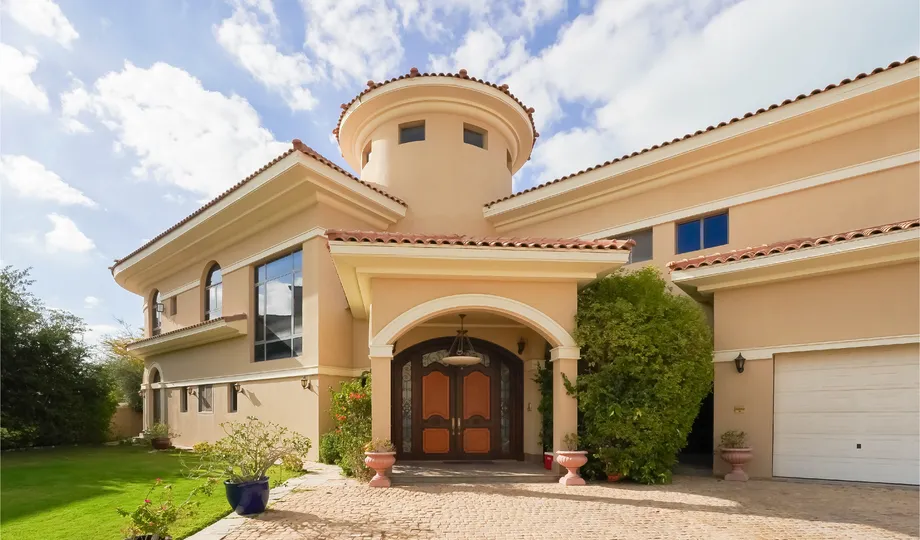 Average Sale Price
AED 1,271 per square feet for an apartment
 Average Rental Price
AED 74 per square feet for an apartment
Average Gross Investment Yield
AED 4.25% for an apartment