City Walk Dubai (also called Citywalk) is a strategically developed urban project by MERAAS set amidst one of the most popular communities of Dubai – Jumeirah.
Taking over 900,000 sq. m. of land, it was developed in two phases alongside a self-contained residential area. Featuring a blend of commercial and residential properties, City Walk provides a perfect lifestyle opportunity for those who prefer an upscale lifestyle. 
Living in City Walk
Not only is it one of the best places for a walk in Dubai, but the vibrant neighbourhood is also packed with numerous exciting activities including shopping and dining options. Due to its vibrant atmosphere, the area is considered a central part of the Jumeirah community, bagging the title as one of the most popular tourist destinations in Dubai. 
City Walk Dubai not only offers high-class living standards combined with exciting entertainment options but also ease of transportation. It has an ideal location under the shadow of Burj Khalifa and lies close to Downtown Dubai. City Walk is conveniently set at the junction of Al Safa Road and Al Wasl Road, while the Dubai Mall/Burj Khalifa Metro Station and Sheikh Zayed Road are a short drive from the area.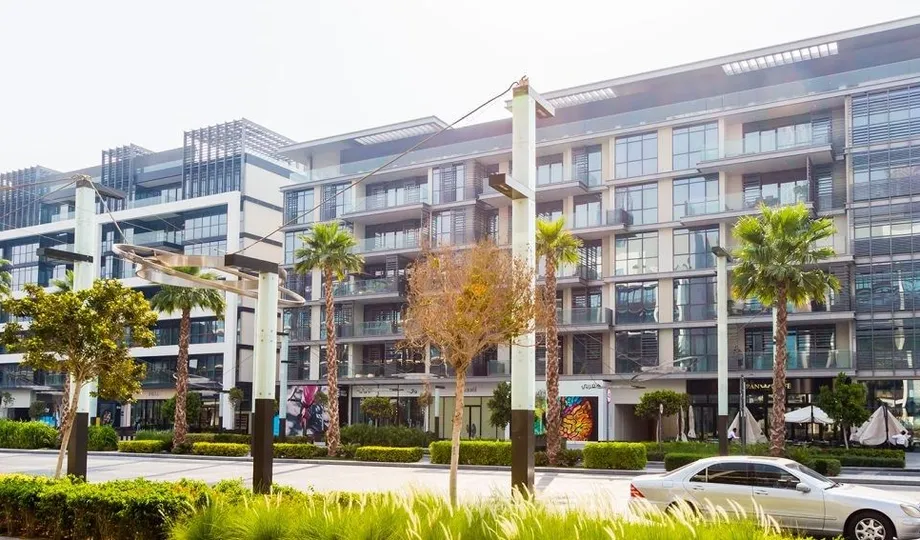 Things to consider
To live in a place that is built around the bustling town square is a dream come true for many socially active people. City Walk is an ideal location for party lovers, social butterflies and outgoing residents. It offers many places for fun including licensed bars and clubs. People living in this vibrant community can enjoy an urban lifestyle from an aesthetic point of view.
Connectivity in City Walk
City Walk Dubai is set right on Jumeirah Beach Road where plenty of beaches are scattered around the area, providing people with a variety of options.
The approximate distance to visit any beach requires less than a 20-minute drive. These beaches near City Walk include JBR Beach, Barasti Beach, Jumeirah Public Beach, Sunset Beach, Kite Beach, and several others.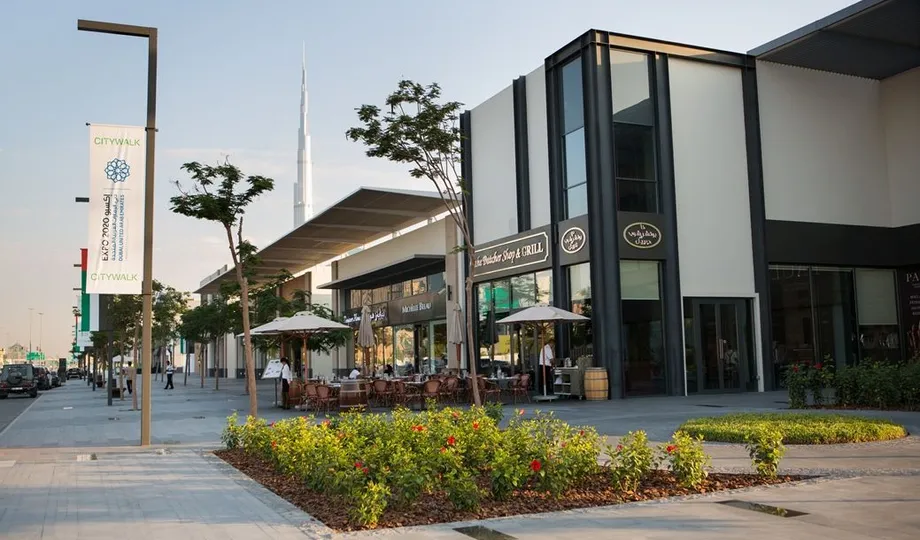 Sheikh Zayed Road lies a 5-minute drive away from the Dubai Mall/Burj Khalifa Metro Station, one can reach City Walk within 8 minutes.
The Dubai Mall is the ultimate shopping mall and leisure complex for people living in Dubai, featuring high-end boutiques, dining options, a huge departmental store, a cinema, and an ice rink. Residents can visit in a straight 6-minute drive on the Financial Centre Road (D71).