The Downtown Dubai community, located between Dubai International Financial Centre (DIFC) and Business Bay is full of working professionals and families who want a premium lifestyle in the lively heart of the city.
You need a short drive to travel to Dubai Marina (23 minutes), City Walk (24 minutes), La Mer Beach (19 minutes) and Dubai International Airport (17 minutes)
Places to visit in Downtown Dubai
Modern soaring skyscrapers, extravagant buildings, high end features, and the world's tallest building, Burj Khalifa have made Downtown Dubai famous. However, there are low rise Middle Eastern style apartment buildings in the old town which is also an area within Downtown Dubai.
On top of everyone's list to visit is of course the iconic Burj Khalifa. Head straight for the observation deck on the 124th and 125th floor, and gaze on the city below. Get your high-street and luxury shopping done at Dubai Mall, dine at Souk al Bahar or the Time Out Market and make the most of living in this area. 
Things to do in Downtown Dubai
The Dubai Fountains are spectacular to watch while having dinner with your loved ones on a restaurant terrace with the view of Burj Khalifa as a backdrop! An experience to add to your bucket list.
You'll also be right next door to the Dubai Opera, the country's leading platform for famous shows and artists. Not only will you get to feast your eyes and ears on the best stage performances from around the world, you are also sure to be captivated by its beautiful architecture. Dubai Opera has been designed to host all types of events and performances right from plays, musicals and concerts, to flat floor events such as weddings and tradeshows.
Take a walk or a drive around Dubai Downtown in the night to witness the stunning Burj Khalifa light show and Boulevard lights.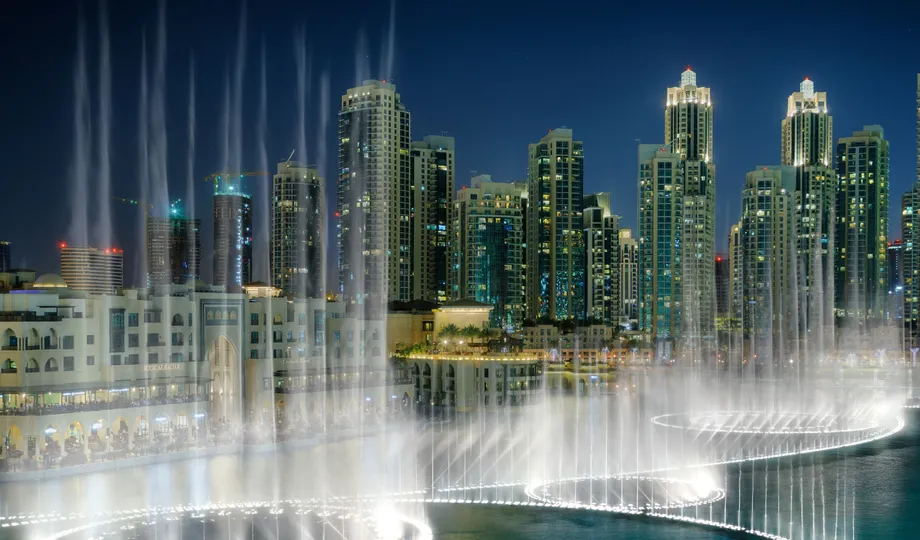 Living options in Downtown Dubai
Downtown Dubai is one of the city's best destinations for urban living. It is known for its apartments, whether in high-rises or mid-rises. These range from studio to 4-bedroom apartments. Whether you're looking to rent or buy in this area, McCone Properties has a host of options for you to choose from.
Shopping in Downtown Dubai
Dubai Mall is a great stop for entertainment in Downtown Dubai. You can enjoy ice skating on the ice rink, scuba diving in the aquarium or you can watch a movie in Reel Cinemas. Shopping at the world's largest mall, the Dubai Mall is an incredible experience for the Downtown residents as they are lucky enough to have this at their doorstep. The mall has all types of shops from fashion and jewelry to furniture shops and a large Waitrose supermarket. Everything you need is all under one roof. Dubai Mall is a one-stop solution for the Downtown residents.
What's more, there are several schools in Downtown Dubai closer to the residential sections, which will greatly reduce travel time for children commuting to school from their homes in Downtown Dubai.